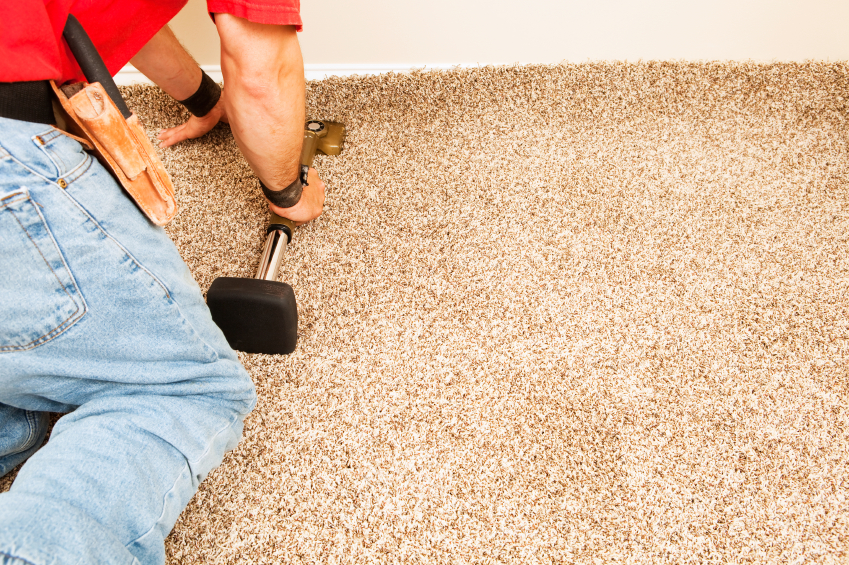 Professional Carpet Fitting in Surrey
Once you have chosen the carpet or carpets for your home or building Cheam Carpet's NICF trained, professional carpet fitters arrange a time to carry out the installation.
Preparing for your installation
Clearing the room of loose items such as books and ornaments is appreciated, because it enables us to move bookcases and furniture more easily if you are unable to move them yourself.
Redecorating? If you are planning to paint the walls, skirting boards or other surfaces, please allow 2-3 days for the paint to fully dry otherwise carpet fibres may stick to the paint and be difficult to remove.
On the day of your installation
Your fitter will arrive at the time agreed with you. Once they have checked the room or rooms where the carpet is to be fitted, they will let you know roughly how long the installation is likely to take.
When on-site they will respect any of your 'house rules' and keep noise and any other disruption to a minimum.  There will be a small amount of banging, so please bear this in mind when arranging the time for your installation.
Once the installation is complete, your carpet fitter will take away any rubbish. Should you wish them to dispose of your old carpet or flooring, they can do this for you.
Click to contact Cheam Carpets.
Next Page: Contact